Looking for the best Korean exfoliator? I tested over 32 different brands and spent exactly $2,326,45 on all those products to find the best exfoliator for every skin type.
Some exfoliators market themselves as an all-in-one solution. However, there are some hidden ingredients that may cause breakouts, irritation, or redness.
And healing from all that takes at least 6+ months. But you also need to get back at the level you started at, which takes an additional 3 months.
Make sure to read this thoroughly to avoid all those problems.
Let's get started.
Our Pick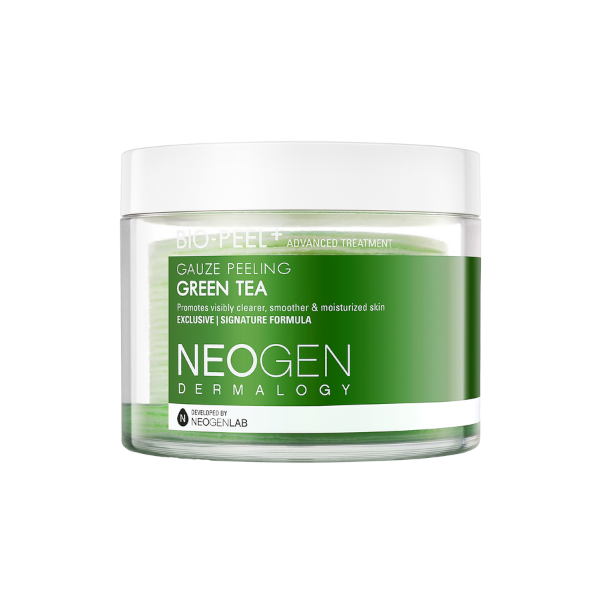 Dermalogy Bio-Peel Gauze Peeling Green Tea
Chemical and physical peeling
3-layer pure cotton gauze
Contains green tea extract
Best Budget
I'm from Fig Scrub Mask
Contains Black Sugar
Dissolves dead skin cells
Vegan-friendly
Best Premium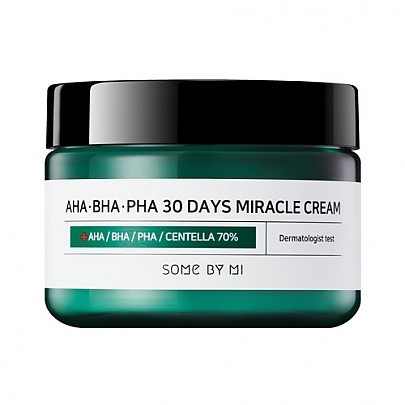 30 Days Miracle Cream
Highly-concentrated cica essence
Prevents future acne breakouts
Promote smooth skin texture
Save 12% on Your Next Skincare Order!
We have partnered with YesStyle.com to offer the best deal on Korean skincare to our readers. If you click the button below, you will get access to the exclusive discount page.
Best Korean Exfoliator
1. Dermalogy Bio-Peel Gauze Peeling Green Tea
Best for: oily skin
This is the best Korean exfoliator on the entire market. Unlike other brands this one improves the skin overnight.
No wasted time or money on products that will never work.
It works extremely well for oily skin, but it can be used for all skin types. This has been my go-to exfoliator for the last 3 years and still to this day, I use this.
It has a 3-layer cotton pad that doesn't fall apart while you are using it. You don't have to worry about losing or dropping cotton pads at all.
When I was 18 I had acne-prone and oily skin, which makes finding the best products very hard. It took me 5 months of testing, testing, and more testing just to find this exfoliator.
Luckily, when I started using it I saw instant improvements in my skin. My skin got less sensitive, less oily, and healthier. It's what people call "combination skin".
So, if you are really serious about improving your skin, then this is the one you need. It literally saved my entire skin and it should do the same for you.
2. AHA, BHA, PHA 30 Days Miracle Truecica Clear Pad
Best for: sensitive skin
This exfoliator isn't the best, but it's definitely the best value exfoliator.
There are many exfoliators that don't remove dead skin cells well. This causes many problems, especially if you want to achieve glass skin.
However, this one does and works well for sensitive skin. It might not be the most effective, but it's definitely worth buying if you have to stay within a budget.
The mild cotton pad creates a natural glow, while also protecting the skin from future breakouts. It's very popular amongst teens that have very sensitive skin.
It should be your go-to exfoliator too, and it took about 3 weeks before I noticed some improvements. My skin got a lot smoother, healthier, and all that for a budget price.
And the best part? it's free from 20 kinds of controversial ingredients.
So, make sure to give this a try. Don't be that person that never tries new products, it will only delay your journey to achieving perfect skin.
Keep in mind that this should only be used once a day, don't overuse this.
3. I'm from Fig Scrub Mask
Best for: acne-prone skin
If you have acne-prone skin, this is it.
Its exfoliator removes dead skin cells with one swipe. It goes deep within your skin and pulls out any dirt, oil, or even sebum that's stuck underneath the layers.
You don't have to deal with additional products like cotton pads, for example. This one makes exfoliating easier than it has ever been. Even if you never used an exfoliator.
I have been using this once a week for the last 4 months and my skin improved significantly. There's no dead skin left and my overall skin health has improved a lot.
What I really like about this exfoliator is that it is 100% vegan. There are no harmful ingredients that may damage your skin texture.
So, if you aren't using this one already, you are basically missing out on the next bitcoin wave. That's how bad it'll be.
4. NEOGEN Dermalogy Real Cica Pad
Best for: dry skin
This is by far the best Korean exfoliator for dry skin. After testing 32 different brands, it wasn't hard to find the best one for dry skin.
This one outperformed all the other ones by a long shot. It works extremely well and removes dead skin from the deepest layers of your skin.
The pad you get is made out of microfiber. Microfiber has many scientifically based studies that show it helps with bumpy skin, irritated skin, and dull skin.
There's no need to rinse your face after using this exfoliator, which I loved. If you're looking for all these features and more, then stop reading here and get it now.
You'll never find a better exfoliator for dry skin. For the price and quality of this product, there's no better one out there.
And I can say that with confidence unless you want to go down the rabbit hole and spend thousands of dollars on products that will never work anyway.
5. MIZON Honey Black Sugar Scrub
Best for: blackheads
Hate dealing with blackheads? Well, I think everyone does.
Luckily, this Korean exfoliator is made specifically for that. It removes blackheads with a swoop, but it also removes dead skin cells. This is the exfoliator that I have been using regularly for the last 4 years.
Yes… 4 years. It works for all skin types, which I loved.
Everyone in my family could use this, and also friends. This makes it even better. It doesn't matter what kind of skin type you have, it'll work for anyone.
The exfoliator is made from black sugar. Black sugar has many scientifically-backed studies that show it's effective against acne and blackheads. This is the only exfoliator you'll ever need to use, don't waste money on expensive ones that will do nothing for your skin.
Even if you don't have blackheads, this will make your skin a lot smoother.
It's one of the best products I ever added to my Korean skincare routine. So, give it a go, chances are you'll never waste your money again.
6. DER. PORE Peeling Toner Pad Mild
Best for: irritated skin
Hate waking up with red and irritated skin. Well, this is it.
This is by far the best Korean exfoliator for irritated skin. It's used by over 43.325 people worldwide and has a more average rating of 4.7 out of 5.
The only downside is that it's a bit more expensive than the other ones. However, if you want to remove your dead skin cells fast and heal irritated skin, then this is the one you must have.
It will give you brighter skin, and prevent future breakouts.
And the best part? It contains salicylic acid.
Salicylic acid is known to help skin exfoliate itself naturally by removing dead skin cells.
This is why this Korean exfoliator works so well to improve your overall skin health.
It's a great product, and even if it's more expensive than the other ones… I think you shouldn't worry about the price too much since your skin is the most important part of your look.
Don't be that person that never takes action on improving their skin.
Believe me, I was one of them, and it drove me nuts to see my friends having great skin while mine was horrible. That's why I wanted to find products that would work for my skin type, and this was one of them.
7. COSRX One Step Green Hero Calming Pad
Best for: removing makeup
If you wear a lot of makeup then this is the perfect exfoliator for you. This will remove all of your makeup with a swish of a pad.
It's great for sensitive skin and it leaves your face feeling smooth and clean.
The exfoliating pad is formulated with PHA and Green-Rx complex. These are scientifically backed by many studies that show huge improvements in the skin.
I have been using this for about 3 weeks now and noticed some big improvements.
My skin is a lot smoother and healthier and I never have to spend 15 minutes removing my makeup.
It saves a lot of time, especially if you work or study till very late. This has been my go-to makeup remover for the last few weeks and it has been one of the best decisions I ever made.
So, if you like all those features, then stop reading here and get it now.
8. Lemon Sparkling Peeling Pad
Best for: removing dead skin cells
Removing dead skin cells is quite time-consuming, especially if you do it every couple of days.
But I found the best Korean exfoliator for removing dead skin cells. This one contains lemon, and lemon is known for its anti-inflammatory and astringent properties.
It's a great exfoliator because it removes dead skin cells fast and prevents breakouts. It balances out the pH levels which makes this peeling pad one of the best.
It works for all skin types, which I loved.
Many of my friends and family use this peeling pad. It works surprisingly well for dry and dull skin. I plan on adding this back to my skincare routine.
The lemon peeling pad is also anti-bacterial, which makes it even better. So, if you aren't using this already, make sure you do.
You are probably delaying your journey to achieving glass skin by at least 150%.
Buyer's Guide: Best Korean Exfoliator
This is the only buyer's guide you'll need for Korean exfoliators.
How To Use a Korean Exfoliator?
An exfoliator usually comes in a form of a pad or a liquid that is applied to the face. You then rub it in circular motions with the pad/liquid on your face for 1-2 minutes and then wash it off with lukewarm water.
It's quite simple but I find that adding up these steps will make a big difference in your routine.
I used to skip those steps and I feel like it didn't do as much as I wanted it to.
Now, if you follow those simple steps every time you use an exfoliator then you will see a big difference and your skin will be glowing and looking healthy after just a few days of use.
Step 1. Cleanse your face gently, especially if you have makeup on.
Step 2. Exfoliate with any kind of exfoliator that works for your skin type.
Step 3. Rinse your face with warm water and pat it gently.
Step 4. Apply your favorite face product and the skincare routine is complete.
Do Koreans Use Chemical Exfoliants?
Yes, Koreans use chemical exfoliators.
Some of them are compatible with physical exfoliators, some aren't. I usually tend to use both, because using one or another doesn't always do the job.
I like to use chemical exfoliators when my skin is really dry and needs some deep moisture. And I use physical exfoliators when my skin is looking dull and dead.
Are Korean Exfoliators Effective?
Yes, Korean exfoliators are very effective. Korean exfoliators are made for removing dead skin cells. It also helps evening out the skin tone, which makes it one of the most effective products in a Korean skincare routine.
FAQ
Q. How often should you use an exfoliator?
Korean exfoliators should be used on a daily basis. Using them daily will ensure that your skin is bright and clean.
Q. When should I use a physical vs a chemical exfoliator?
You can use both physical and chemical. But if you have very sensitive skin, then I recommend using chemical exfoliators over a physical one.
Q. Are Korean exfoliators necessary?
No, Korean exfoliators are not necessary. However, they do make a big difference.
Q. Are Korean scrubs good for your face?
Yes, most scrubs are great for your face. But make sure to always check the ingredients before you make the purchase.
Conclusion
After reading this guide, you now know how to use a Korean exfoliator and which one you should buy.
The best one is the Dermalogy Bio-Peel Gauze Peeling Green Tea. This is the most effective exfoliator because it contains green tea extracts, which are known for their anti-inflammatory properties. It is also great for dry and dull skin, which is why it's the best overall Korean exfoliator.
Unlike many other brands, Dermalogy uses green tea extracts in a form of a cotton pad that you can use with a simple cleansing routine.