Going to dye your hair. Using the right hair dye is extremely important, especially if you have virgin hair.
I've dyed my hair more than 10 times in the last 4 months and have a lot of experience with these Korean hair dyes.
A common problem with hair dyes is that it causes dry hair or extremely damaged hair. This results in hair loss or even balding at an extremely early age.
So finding the right Korean hair dye might not be as easy as you think.
Let's get started.
Miseenscéne Hello Bubble
Self Care DIY Hair
Best Choice
No Dry Hair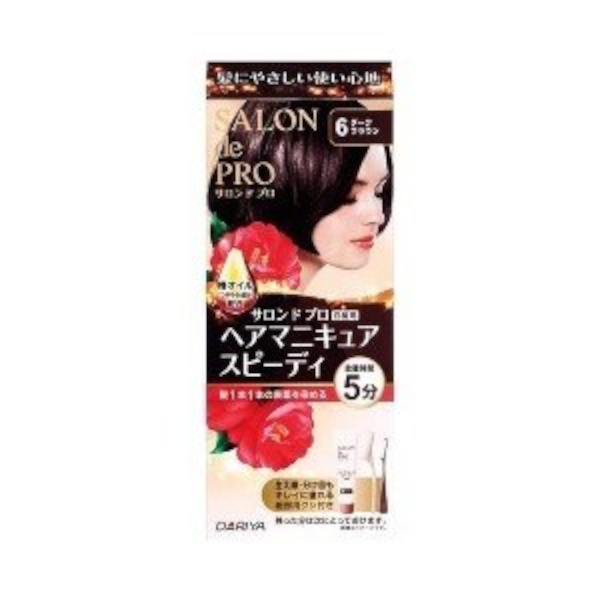 Dariya Salon De Pro Speedy Hair Manicure
For Normal Hair Type
Easy to Use
Budget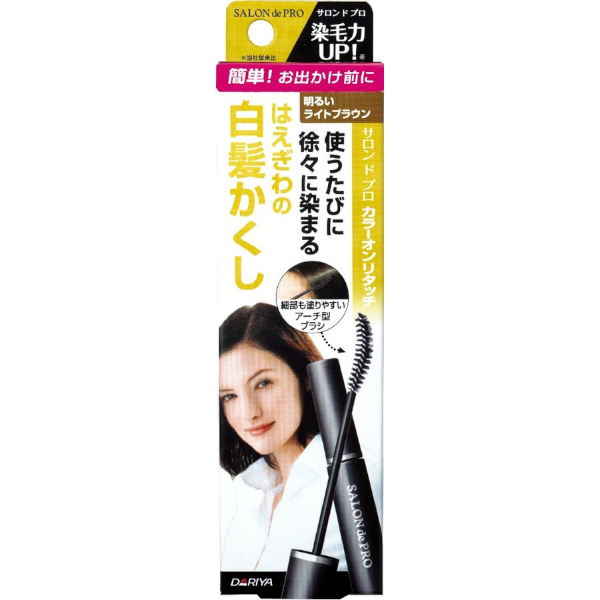 Color on Retouch Gray
Instant Results
Long-Lasting
Very Affordable
Beware: Some people have noticed fake products on certain stores. To ensure you are getting the real product, use the links above.
8 Best Korean Hair Dyes
1. Miseenscéne Hello Bubble
Looking to get the Korean hair dye, this is it. The hair dye works for every color of hair.
It is gentle on the hair, so it won't cause dryness or damage to your hair.
The best thing about this Korean dye is that it's extremely effective against grey hairs
I have been using this regularly for about 2 to 3 months and the results are decent. You can't get any better other than going to a hairstylist.
Where you're probably paying $300. So given the price, this is the only hair dye I would recommend.
The Miseenscene will be one of the first dyes you should try if you have grey hair. Even if you have virgin hair, this is one of the best ones.
Unlike the other brands, this ACTUALLY shows a decent color. The other brands don't. You are basically just wasting your money if you go to other ones.
But that's totally up to you. However, don't complain when the other hair dyes don't work and you wasted a whole day.
---
2. Dariya Salon De Pro Speedy Hair Manicure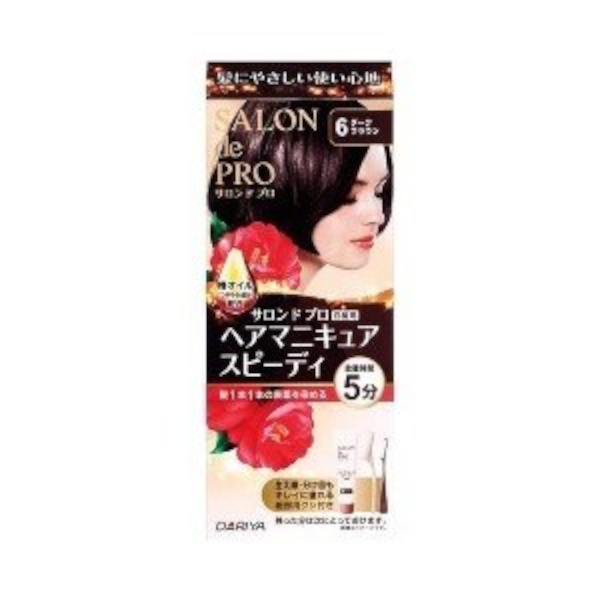 Looking for a hair dye that works the best for black hair, this is it.
This is the hair dye that I was using back in the days when I had black hair. I'm Asian myself and it's quite hard to find a decent hair dye that works.
Especially with Asian hair. I was researching for hours and hours… just to find this hair dye.
In the beginning, I was a bit hesitant but after giving it some thought, I just went for it. AND surprisingly it turned out amazing.
This hair dye doesn't contain any harmful chemicals, so it won't dry out your hair and will actually leave it feeling really soft
Make sure to use a conditioner after because that's the most important part. Even if your hair is soft, using a conditioner will SAVE your hair.
Saving your hair is like watching a movie about heroes… Because heroes never dye.
Okay back to the hair dye. What I like about this Korean hair dye is that it goes amazingly with every skin tone.
So give it a try and see it for yourself (you'll be surprised)
---
3. Dariya Salon De Pro – Color on Retouch Gray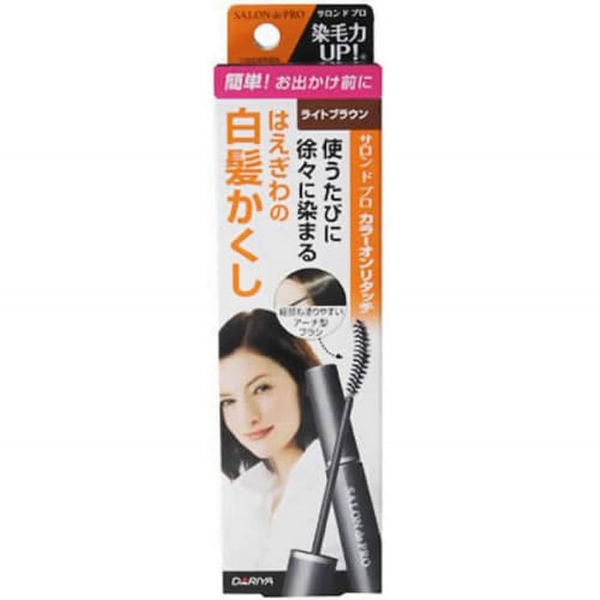 Have you ever spent more than $100 on a hair treatment that didn't even work? Well, I have and it was a WASTE of money.
Never again. Luckily this hair dye helps with grey hair. My dad has been using this for the last couple of weeks, seeing INSTANT results.
And the best part? His hair didn't even dry out. WITHOUT a conditioner.
Can you imagine how good this actually is? I do recommend using a conditioner to prevent dryness in case it does.
But for the most part, this is the hair dye that every person with Asian hair should use. Especially if your hair is getting more grey by the day.
Grey hair is very normal and everyone goes through that phase in their life. However, dying your hair with Korean hair dye is the great part.
You can look fresh, young, and feel better. No more people calling you "Ajumma". Go out with confidence and never deal with grey hair again.
---
4. Etude House Hot Style Bubble Hair Coloring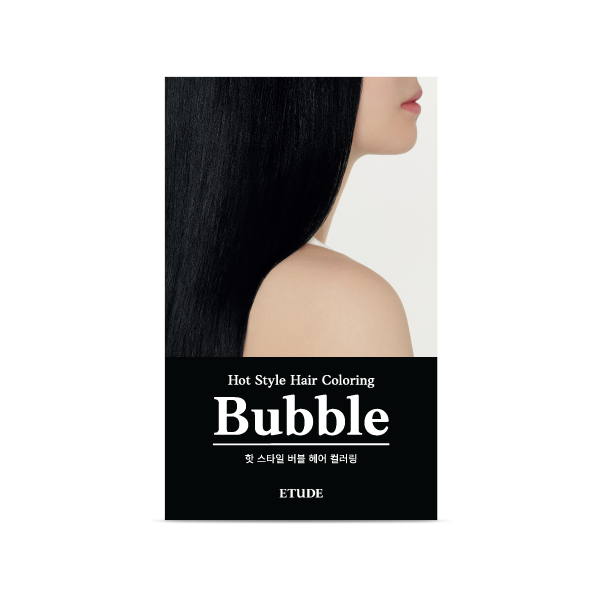 Going for the best budget Korean hair dye, this is the one you NEED. For the price, you can't go wrong.
Unlike other hair dyes, this one gives similar results while you only pay about 50% of the price for it. Your hair will get a vibrant color leaving it looking healthy and soft.
Every time I need a quick fix and don't have the money for a Korean hair dye. This is my go-to.
The hair dye doesn't contain harsh chemicals and the coloring process is extremely easy. Everyone can dye their hair with this.
In less than 30 minutes your hair will be the hair color you want. AND the best part? It also works for sensitive skin.
So people with very sensitive skin can use this one. The nourishing ingredients help the scalp and will leave your hair looking reeaalllyy nice.
BUT if you'd rather waste your money on other Korean hair dyes that won't work.
That's up to you, but don't complain when your hair is still the same color and didn't change one bit.
---
5. Kao Liese Creamy Bubble Color
Have you ever gone to a hair treatment or dyed your hair yourself AND it was gone after a WEEK?
YES, that happened to me MULTIPLE times and it was a waste of time, money, and energy.
That's why this is THE best Korean hair dye for long-lasting color.
Your hair color will last multiple washes and even more if you use a shampoo that fades your color.
Never worry again about a shampoo that fades the color after one use. Even conditioners and hair maskers won't fade the color.
You are 100% safe with this one.
This hair dye is used by 4.435 different people this WEEK alone. So if that many people are using this, you know it's good and it works.
It's the perfect option if you want a long-lasting hair color. Cheap, affordable, and long-lasting hair dye. This is your best option.
Brown, Rose, Silver, all the colors you can imagine.
This hair dye has it all, which makes this one of the most popular Korean hair dyes on the market today.
---
6. Mandom Gatsby Natural Bleach & Colour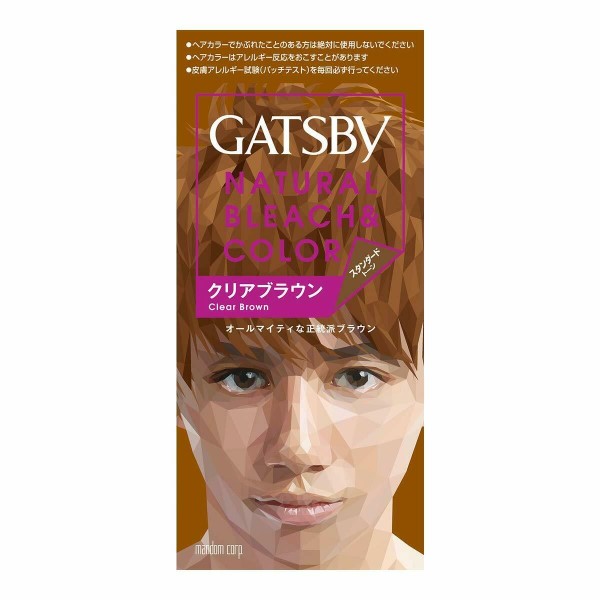 The best Korean hair dye for thin hair. This is the one you must have.
If you have thin hair, it's often because of genetics. There's not much you can do other than the products you are using.
This is the best Korean hair dye for thin hair on the market that will give you confidence. It gives your hair a natural bleach without actually damaging it.
Unlike other brands, this hair dye comes in 10 different types.
All the colors of the rainbow for you to choose.
There is nothing more satisfying than getting a hair color you actually want and can get. Your hair color will look better than ever.
So give it a try and enjoy your new colorful hair! You won't regret it.
Also, this is the hair dye that my boyfriend has been using for the last 4+ years. After he tried more than 12+ different brands and NONE of them worked.
This was the one he went for and it ACTUALLY worked. See the results for yourself and start dying now.
---
7. Etude House Hot Style Cream Hair Bleach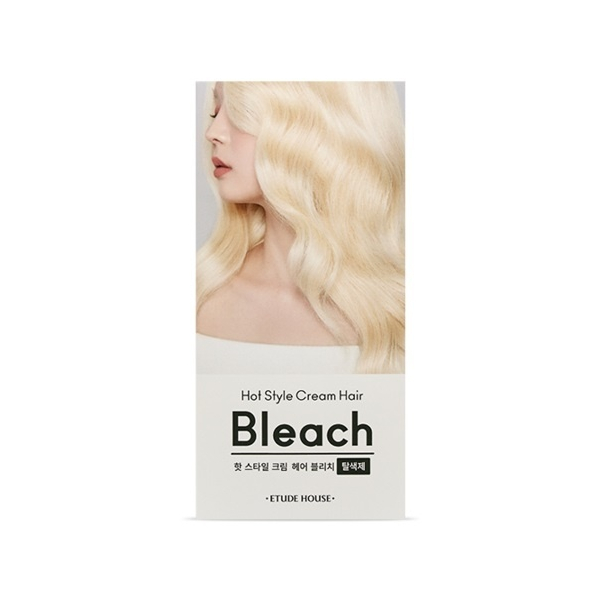 Have dry hair and want to dye your hair. This Korean hair dye is the one you should use.
It prevents dry hair from getting dryer and even helps with the damaged hair by leaving it soft and silky.
It is important to use a conditioner after you dye your hair, which you should ALWAYS do anyway. But this one goes even further with the nourishing process. [1]
The hair dye is only for the hair, so apply it to the scalp.
It will last for up to 60 days and your hair color will SHINE as it has never before.
It's the best hair dye for dry hair. Unlike, others this one actually keeps dry hair moisturized. That's the most important part when you go for a Korean hair dye.
There are no toxic ingredients in this one, so you can use it with no worries.
Give it a try and see how this hair dye improves your hair without doing the extra.
---
8. Etude House Two Tone Treatment Hair Color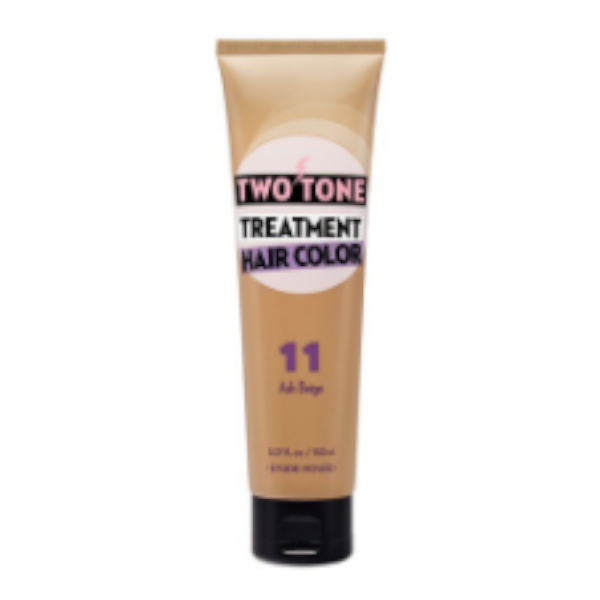 Only want a temporary look. This is the best temporary Korean hair dye.
Want to look like Jennie from BlackPink? This is the one that will get you the closest.
There are 11 different colors you can choose from and the results will last for 5 washes.
If you have a temporary look you will never get bored of using this. It's not like you have to keep looking at it for many months.
A few weeks and that's it. That is what I love about this Korean hair dye. Never get bored again.
It's also very affordable, compared to other brands. Also, it will not burn a hole in your pocket because it's quite affordable.
Make sure to apply this with disposable gloves.
Using disposable gloves will leave your hair soft instead of accidentally damaging it by applying it onto the scalp.
I've been using this for about seven days now and from what I can tell. It's been quite a surprisingly great experience. My hair color looks real and I've gotten a lot of compliments.
So give it a try yourself and see how this will greatly impact your life without spending $100+
---
Buyer's Guide: Best Korean Hair Dye
This is the ONLY buyer's guide you'll ever need when buying a Korean hair dye.
Is Korean hair dye good?
Yes, Korean hair dye is good. Most Korean hair dyes don't contain any toxic ingredients and will do a good job.
The ones that contain toxic ingredients will damage your hair, but also can cause scalp infections.
It's very important to get a hair dye that does not contain toxic ingredients because your scalp will get itchy and also can get extremely dry. [2]
Can you dye your hair in South Korea?
Yes, you can dye your hair in South Korea. They will use a different color of hair dye for you depending on whether you want to go black, brown, or blonde.
Dyeing your hair in South Korea costs about $35 to $40 depending on your treatment. It's not as expensive as in the United States or European countries.
What to look for when buying a Korean hair dye?
Look at the price, ingredients, and the color of the hair dye.
Make sure it does not contain harsh ingredients especially if you are dying your scalp.
Limiting yourself to a small number of chemicals and detergents will make your hair more manageable. Avoid ingredients such as resorcinol, MEA, ammonia, persulfates, and parabens.
These are known to be very harsh on the hair and scalp. They can cause dryness, itching, or even balding in some cases. [3]
For the price, you should look at spending between $10 to $30.
If you go for a dye that costs $5 it might not be as good as those that cost $30. So just keep that in mind.
For the color, you can refer to my list above.
You just need to know what your desired hair color is and look for that. All of the hair dyes I've listed above, I tested myself. I don't promote products I don't use myself.
Frequently Asked Questions
Here are some frequently asked questions when choosing a Korean hair dye.
How often should you use Korean hair dye?
Use it every 8 to 12 weeks. If you decide to go for permanent dye, use it every 16 weeks.
Temporary dyes can last for up to 12 weeks. How often you dye your hair will depend on yourself.
If you see that the color starts to fade after a week, you can just touch it up in that area.
How common is dyed hair in Korea?
According to Statista, during the poll, around 10.9 percent of respondents said that they dye their hair once a month or less. [4]
Conclusion
The best Korean hair dye is the Miseenscéne Hello Bubble Hair Dye.
Unlike others, this one only fades away after a few months. If you want to dye your hair black, then the Miseenscéne would be your best pick.
Make sure to add a conditioner to your hair after dying it. If you don't, your hair might just break off due to the damage caused by the dye.