This is our review of the best Korean whitening creams!
Having dark spots, hyperpigmentation, or dark circles is something many people hate dealing with.
I'm a skincare enthusiast that has tested 20+ different whitening creams to help you find the best cream for your skin type.
And I found that the Secret Key Snow White Cream is the best overall whitening cream.
Everyone has a different skin type, So I've included reviews of the best brands for every skin type.
Let's get started!
Our Pick
Secret Key Snow White Cream
Budget-friendly cream
Easy to use
Proven record
Best Budget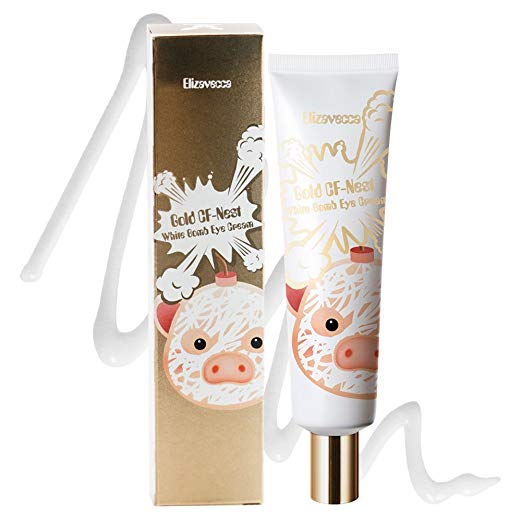 Gold CF-Nest White Bomb Eye Cream
Contains niacinamide
Pearl extract
Prevents redness
Best Premium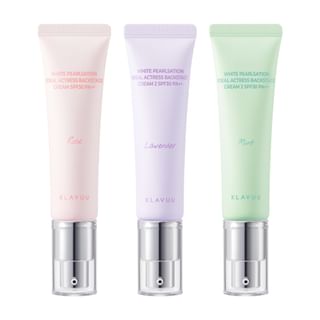 White Pearlsation Ideal Actress Backstage Cream
High-quality SPF
Prevents wrinkles
Quick whitening cream
Save 12% on Your Next Skincare Order!
We have partnered with YesStyle.com to offer the best deal on Korean skincare to our readers. If you click the button below, you will get access to the exclusive discount page.
10 Best Korean Whitening Creams Reviewed
All whitening creams are safe to use and have been tested by me. Always consult your skin dermatologist if you aren't sure about your skin type.
1. Secret Key Snow White Cream
Key Features: Budget-Friendly Cream
Best Overall
Key Ingredients: Mineral Oil, Niacinamide, Propylene Glycol
Price: $$
This whitening cream has niacinamide which is good for the skin. Many ingredients like these provide smooth skin.
Other ingredients like pearl extract and vitamins help brighten up the skin. Skincare specialists appreciate a good and healthy product that is made for every skin type.
The cream is certified by Korea's Ministry of Food and Drug Safety. It is also preventing redness when applying the cream.
The whitening cream is basically an all-in-one cream that moisturizes the skin. The formula gives the skin an instant effect and doesn't leave any traces of cream.
Snow White Creams are a wash-off type product, giving the skin a natural effect and making it look realistic.
Using the whitening cream regularly is recommended, especially for people that haven't tried this one yet. I highly recommend it.
2. Gold CF-Nest White Bomb Eye Cream
Key Features: Anti-Aging Eye Cream
Best for Dry Skin
Key Ingredients: Ternifolia Seed Oil, Honey Extract, Fragrance
Price: $
This cream contains healthy ingredients like sunflower seed oil and many more. The eye cream works for every skin type and only requires a small amount.
Skincare owners love using this eye cream. It prevents the eyes from getting dark circles. The cream also helps the skin restore vitality, energy, and smoothness.
This cream can be used for the face, but it's recommended to only use it under the eyes.
Applying the whitening cream after the make-up will look more realistic. The scent of this cream is sweet and not too strong. Skincare lovers that have sensitive skin won't be the happiest with this cream.
Other than that, the cream comes with many premium features, and the price tag isn't too high compared to competitors.
3. White Pearlsation Ideal Actress
Key Features: SPF 30 PA++
Best Oily Skin
Key Ingredients: Niacinamide, Pentylene Glycol, Codium Tomentosum
Price: $$$
This whitening cream emphasizes the importance of high-quality SPF in skincare routines. This cream gives the skin a boost, and it is one of the best whitening creams I've ever tried.
And I have tried at least 20+ different SPF brands. There's no other whitening cream that gives this effect within 15 minutes.
Many skincare enthusiasts love using this whitening cream. Not only does it work as a color correcter, but it also provided the skin with a smooth glow.
Generally speaking, SPF's tend to mess up the make-up. This whitening cream doesn't. It rather prevents the make-up from getting messy.
Using it for wrinkle improvement is one of the other reasons people love it. All in all, the price tag of this cream is very affordable for the features you get.
4. G9SKIN‌ White In Whipping Cream
Key Features: Enriched with Milk Protein
Best for Normal Skin
Key Ingredients: Leaf Extract, Milk Protein Extract, Centella Asiatica Extract
Price: $$
This whitening cream from G9SKIN has many healthy ingredients. Some of those ingredients are niacinamide and milk protein.
Using this on the skin will give great benefits like a softer and smoother feel. Generally, this whitening cream is used by many make-up artists. It does wonders and gives a glowing finish.
Having rough skin won't be a problem with this whitening cream. A tiny amount will do the job, and before you know it, it's gone.
This is one of the creams I've been using for the last couple of months. I must say that this is definitely one of my favorites by far.
And I have tried 10+ different skin whitening products. The cream is super lightweight and won't make the face oily.
5. White Crow Glacial More Cream
Key Features: Improve Wrinkles and Moisturize Skin
Best Budget
Key Ingredients: Titanium Dioxide, Niacinamide, Rosemary
Price: $
This whitening cream is great for all skin types. It has extracts from rosemary and raspberry. These ingredients are great for the skin, leaving it smooth and soft.
The main benefit of using this whitening cream is that it actually whitens the skin right after applying it.
It doesn't give the skin a brightening effect like many others. Generally, it stays for about 4 to 5 hours before it starts slowly fading.
The cream gives a refreshing feel after applying it and doesn't smell too strong. Another plus is that this whitening cream also works for sensitive skin.
Over a longer time, the cream also helps with pigmentation. Slowly but surely, it starts to go away.
This cream is one of the better ones out there, and I've been using it regularly for the last couple of weeks.
What I like about it the most is that it gives a refreshing feel. With that said, you should definitely get it if you haven't been using it already.
6. Nella Whitening
Key Features: Tone-Up, Brightening, and Moisturizes
Best for Dark Spots
Key Ingredients: Niacinamide, Panthenol, Hazel Water
Price: $$
This cream makes dark spots go away in less than 15 minutes. It's one of the whitening products that actually work.
Another plus is that this cream keeps the skin moisturized. The cream does not cause any flakes when applied. Using it with consistency is key to removing the dark spots.
It might take some time in the beginning before you see any results. However, once it starts working, it will give a snowball effect.
The cream works for people with eczema since it does not irritate the skin. Using a tiny amount will do the job. Make sure to spread it evenly.
A huge benefit when using this cream is that you can basically go out without make-up. The cream covers most of the skin while giving it a glow.
The cream is clinically proven to be hypo-allergenic. The main reason why I use this is because the cream is paraben-free.
Many whitening creams have chemicals like hydroquinone, but this one doesn't. For the last couple of weeks that I've been using this, my skin has never looked this smooth.
Unfortunately, it has a mild smell, but it's not very strong.
7. White Dew Emulsion
Key Features: Natural Ingredients
Best Sensitive Skin
Key Ingredients: Saururus Chinensis Extract, Phyto Sugar Water
Price: $$$
This whitening cream is made out of natural ingredients and is one of the better ones on the market.
The cream is great for sensitive skin and makes a real difference. What I love about this cream is that it helps really well with dry skin.
A tiny amount does the job. Using the cream does make your skin shiny. Another plus is that the cream helps with elastic skin while also keeping it smooth.
The cream is made out of plant-based ingredients such as bamboo and healthy oils. These kinds of ingredients won't harm the skin. In fact, it's really good for the skin.
Having acne scars won't be a problem when using this cream. The spots will get much lighter after using it a couple of times.
Unfortunately, using it more than 2 to 3 times a day can lead to breakouts, so be careful with that.
8. EnaSkin Dark Spot Corrector
Key Features: Lightweight
Best Dark Spots
Key Ingredients: Kojic Acid, Lactic Acid, Salicylic Acid
Price: $$$
This whitening cream is very lightweight, and you practically won't feel it.
Using it at first might cause redness, peeling, and a burning feel. However, after a couple of days, it will start working.
The cream needs some time before it starts to work. After using it for the first few weeks, you'll notice that dark spots go slowly away.
For me personally, it took around 2 weeks before I saw that my hyperpigmentation started to lighten.
If you feel your skin burning, try to use some other products like a moisturizer. This will calm the skin while also benefiting from the whitening cream.
This cream reduces acne scars, especially if you've been dealing with acne scars for a long time. This will be a life-changer. Keep in mind to use it consistently before giving up.
9. Korean Skin Care Snail Repair Cream
Key Features: Anti-Aging and Snail Repair Cream
Best for Anti Aging
Key Ingredients: Snail Secretion Filtrate, Cetearyl Olivate, Sorbitan Olivate
Price: $$
This Korean cream is very effective because it concentrates 97.5% on snail mucin extract.
Meaning it will give way faster results than other snail creams. This is one of the‌ Korean brightening creams that's a must-have. The cream fits into every skincare routine and removes bags under the eyes.
Normally, my skin gets dry really fast, and I have a few dark circles. Using this cream touches all the problems.
It did take around 5 days before it showed real results. However, once it starts working, you need to keep using it. The moment you stop, the dark circles slowly come back.
This cream also prevents anti-aging and works for all age types. The only downside is that the price tag might be at the higher end than the competitors.
10. Premium Intimate Skin Lighting Cream
Key Features: Moisturizer
Best Sulfate-Free
Key Ingredients: Kojic Acid, Niacinamide and Arbutin
Price: $$$
This lightening cream is great for dark spots because it contains no sulfates. The cream also removes freckles, but it can take up to 4 months before seeing some results.
Ingredients like Arbutin & Kojic Acid help the skin refresh. I have been using it for the last couple of weeks now. At first, I was a bit hesitant.
However, after trying it myself, I must say that it's worth trying. The lightning cream really works, but it does take some time.
The company even says that they will give 100% satisfaction and a money-back guarantee if you aren't satisfied.
You don't see this happening often, which means the company is certain that its product works.
How to Choose the Best Whitening Cream
Skin type – Having the right skin type is extremely important to find the right whitening cream. More often than not, people buy random creams and don't think twice before purchasing.
Keep in mind to find out what kind of skin type you have and use the right cream. This will benefit you way more than buying a bunch of random whitening creams that "might" be working.
Price – Try to stay within the budget that you've created. You don't want to spend too much on a cream that you haven't even tested before yet. There are stores that give samples.
Try to find one of those and see if these creams work for you once you've found it worked for you and fits into your budget. That's when you make the decision to buy a whitening cream.
Amount of uses – The amount of uses is something thousands of people underestimate. See how long it lasts because some creams are gone within a week or two. This was one of the problems I faced in the beginning.
These days I only buy whitening creams that last at least 2 weeks and are under $20. Buying expensive creams might have its benefits, but it's not worth it for most people.
Scent – Try to stay away from very heavy-smelling creams.‌ Those are often very thick and won't feel the best on the skin. This was with one of the creams I used in the past.
It's not on the list but try to stay away from that. These creams are only for the face and shouldn't have the strong scent of a fragrance.
Ingredients – Ingredients such as lemon, niacinamide, glutathione, and kojic acid are known to be very good for the skin. Try to find these ingredients in whitening creams.
Niacinamide and kojic acid are very popular in the whitening industry. These are proven to work and won't disappoint you.
FAQ
Here are some answers to frequently asked questions about skin whitening.
Is Skin Whitening Bad?
Skin whitening is not bad as long as you don't overuse it. Using whitening creams won't guarantee results. However, for most people, it does the job, and they're satisfied with the cream.
How Does a Whitening Cream Work?
Step 1: Start by washing your face and dry your skin gently with a towel
Step 2: Apply the whitening cream slowly to the face until it's fully absorbed
Step 3: Use it once in the morning and maybe at night if you want faster results.
Are Whitening Creams Safe?
Yes, whitening creams are safe and won't harm the skin. Keep in mind that using the right whitening cream for your skin type is the most important. Don't use whitening creams if your skin can't handle them.
Conclusion
The best whitening cream is the whitening cream from snow white. Whitening creams are great for dark spots and hyperpigmentation.
However, they shouldn't be overused. Find the right whitening cream for your skin type, and you won't be disappointed.
I've been using the whitening cream from snow white, and it's one of the best I've ever used. My skin type is dry but also oily depending on the weather.
I have used 20+ different whitening creams in the past, and none of the other ones were as good as this one.