Korean skincare, you've probably heard about it but does it actually work?
I've spent more than $10,000 on skincare products over the last couple of years and here are the products I tested:
Oil Cleanser
Water-based Cleanser
Exfoliator
Toner
Essence
Treatment
Face Mask
Eye Cream
Moisturizer
SPF/Sunscreen
Enjoying it so far? Please keep reading on where I dive deep into each and every product. The drawbacks, benefits, and if it's ACTUALLY worth it.
In short: Yes, Korean skincare products can give amazing results BUT it'll depend on your skin type and what works for you. The only way to know that is to try it.
Do All Korean Skincare Products Work?
Let's start with the Oil Cleanser. The Oil Cleanser for this given test is the Sioris Fresh Moment Cleansing Oil.
The first time I used this cleanser, I was disappointed. It didn't leave my skin feeling that smooth or clean.
I thought it wasn't working for me until…
After a month of using the oil cleanser, I was shocked at how clear my skin looked! My pores were visibly smaller and it even made my acne scars a lot less noticeable.
Keep in mind that it took a MONTH before I saw any results, which is quite frankly, very slow.
So it can take time to see results with this type of cleanser but constantly using the oil cleanser is what made my skin clearer. [1]
What was interesting is that I didn't notice any changes in the effectiveness of the oil cleanser the first 2 weeks.
So yes, some Korean skincare products work for some people but not everyone. Even if the product is from Korea, that doesn't guarantee it'll work for you.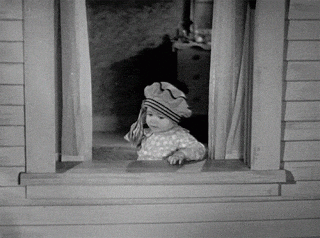 With that said, the oil cleanser is a good cleanser and probably worth a try.
The 2nd product: Water-Based Cleanser. I bought the Rovectin Skin Essentials Conditioning Cleanser.
To keep it short: this product was a huge WASTE OF MONEY. For me personally, it did nothing for my skin.
The exfoliator/toner that I used was the Some by Mi AHA, BHA, PHA 30 Days Miracle Toner.
This product was AMAZING. It seriously did wonders for my skin.
The essence I used was the COSRX Advanced Snail 96 Mucin Power Essence
The effects were starting to show after a week of using it and I definitely saw more drastic changes in my skin than with any other product I've ever used. My scars, dark spots, and pores all noticeably got better over time.
If your skin is very sensitive like mine, I recommend using the essence because it is a lot more gentle than other products out there.
This product is ACTUALLY pretty great at fighting acne but not perfect. Use it with caution if you have sensitive skin and keep in mind that it doesn't work on hormonal acne so don't expect any magic from this
The face mask I used was Real Nature Face Mask
It's a decent face mask but it didn't have any dramatic changes to my skin so I'd say skip this one unless you want a basic moisturizing mask.
I think that this is a very mediocre product and not really worth your time or money sadly.
The eye cream I used was the MIZON Snail Repair Eye Cream
I personally didn't have any issues with dark circles or wrinkles so I can't say much about this product. [2]
It's a good basic eye cream but it doesn't do anything special. Even though it's Korean, I wouldn't say that it's normal to get amazing results from an eye cream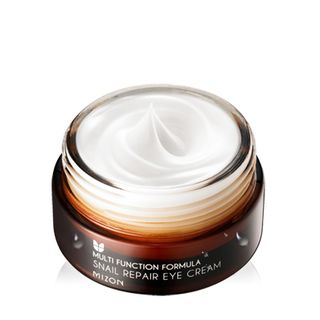 The last one, the SPF/Sunscreen I used was the Biore UV Aqua Rich Light Up Essence
This sunscreen is pretty watery and doesn't stay on for a long time. I tried to combine it with another sunscreen and my face still felt sticky after a few hours.
It's not a bad sunscreen but I personally don't recommend it.
Should You Use Korean Skincare?
Yes, you should definitely try out Korean skincare products.
As long as you know your skin type and what's going to work for you, I think it's a good idea to at least try out these types of products.
It took me a long time to find the skincare routine that worked for me but now my skin looks perfect.
How Often To Use
Korean skincare products should be used daily. Some you use at night and some you use in the morning.
So if your skin is sensitive, it's a good idea to limit the number of products you use each day and maybe split the products for the morning and night.
This is what most people do and I think it's the best thing to do if you are concerned about having too many products on your skin.
How Much To Spent
Probably about $100,- in total for the products if you want to get the same ones that I used.
It was pretty easy to find the information online because it's well known which skincare brands are best in Korea.
I don't mind spending money on skincare since it usually lasts me a long time, but for some people $100,- might be too much.
Which Products To use
The products that I used are here below
Oil Cleanser
Exfoliator
Essence
There are many more products you can use, but more products doesn't mean better skin.
Just start with one product like the toner and if that proves to be effective, then you can move on to the next one.
If you have sensitive skin, I definitely recommend using the toner because it is the least harsh out of all the products.
Conclusion
The most important when using Korean skincare is to find out what works for you. What works for me might not work for you and vice versa since everyone's skin is different.
I've tried many products that I don't like or that don't do much for me so it wasn't until recently that I found a skincare routine that ACTUALLY WORKS.
So it might take some time before finding the best skincare products, but eventually, it's definitely worth it.