Kpop idols often have perfect skin because of the skincare routines they follow. It's not like all of them have perfect skin since that's not genetically possible.
We'll go in-depth about our favorite skincare routine that might also work for you. Keep in mind that it took some time before seeing actual results. It doesn't happen overnight, and many people underestimate this.
What Skincare Do Kpop Idols Use?
Many Kpop groups like EXO, BTS, and Blackpink use skincare routines to keep their skin look perfect at all times. However, behind the scenes, you don't know what happens, and this will probably stay like this for many years. Let's get right into the skincare routine Kpop idols to use.
Exfoliate – Benton PHA Peeling Gel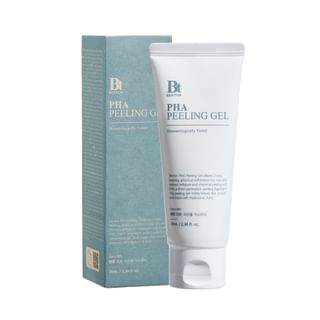 The exfoliator from Benton is one of the best I've ever tried. It's formulated with hyaluronic acid and is great for keeping the skin moisturized. During the winters, my skin gets extremely dry, and this peeling gel removes a layer of dirt and makes it smooth again.
It works best for people with a dry skin type, but it also works for other skin types. My skin has been extremely smooth since I've been using this and I highly recommend you trying this out. If you haven't tried this yourself, you're really missing out.
What I really like about this exfoliator is that it helps people achieve the unthinkable flawless skin they always see on YouTube or TV. You don't have to use a sheet mask after this one since it already moisturizes the skin.
In the past, I was hesitant about skincare products because it's expensive and especially when you buy a lot. However, this was one of the few exfoliators that actually worked for me. The results did take some time, but after a couple of weeks, my skin started to look smooth.
Cleanser – COSRX Salicylic Acid Daily Gentle Cleanser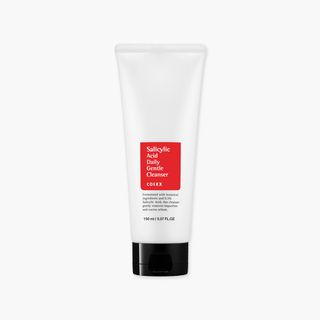 This cleanser from COSRX is my all-time favorite. It's one of the best cleansers on the market, and it has been like this for many years. A lot of people in the Asian beauty community recommend this cleanser, and it works great for all skin types.
The cleanser removes excess oil and also dead skin cells. If you have a lot of blackheads or whiteheads, this cleanser is perfect for you. The bottle is also pretty big and will last you on average around 2 to 3 months.
The COSRX brand is worldwide very well known and always provide quality products. What I really like about this cleanser is that it does the job and doesn't dry out my skin. Even though I do recommend using a toner after the cleanser just in case your skin can't handle it.
However, from my experience, this cleanser does the job and isn't too expensive either. I have test many cleansers in the past that were pretty expensive and came nowhere this one from COSRX. If you're interested in trying this out yourself, I highly recommend you do!
Toner – Pyunkang Yul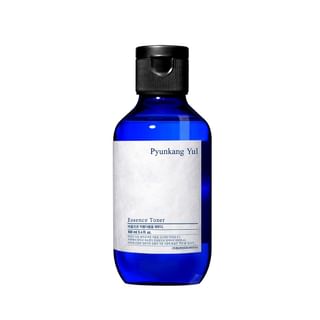 This toner from Pyunkang Yul is one of the best toners on the market. It works as essence and toner in one and is surprisingly affordable for what you get. Generally speaking, this toner lasts me about 3 to 4 months, which is extremely long comparing it to some other toners I've used.
Most people that get into Kbeauty have probably heard of this product. If you read the reviews, this product has it's all top-notch, and there isn't any toner that's as good as this one, in my opinion. Even people with very oily skin or dry skin can use this.
When I first started using this, it took some time before I saw results, but my skin started to get better after a couple of days. This is surprisingly fast since it normally takes a couple of weeks to see any other skincare products results.
What I do recommend is to use a sheet mask after this, but it's not necessary. I didn't include any sheet masks in this routine since I wanted to keep it within a normal budget for everyone. Let's move to the next product.
Essence – COSRX Advanced Snail 96 Mucin Power Essence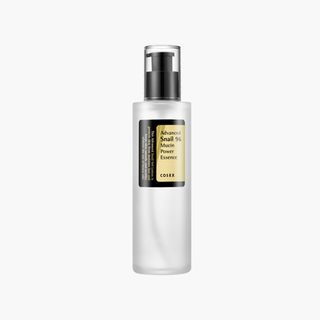 This essence from COSRX is also highly praised by the Kbeauty community. It's great for people that have dry skin. This essence helps the skin heal and prevent damage. Make sure to use cotton pads with this essence to even spread it out.
A couple of weeks ago, I went to some dermatologists, and they told me my skincare routine was very well put together, which surprised me. Over the years, I just tested a lot of products and created this routine to achieve the skin I have today.
So, if you're starting, make sure to try this essence from COSRX. It truly can do wonders. Make sure to use it for a couple of weeks and not throw it away after 2 or 3 days. Skincare takes a long time before seeing actual results.
It doesn't happen over night, and that's with everything. What I like about this essence is that it doesn't feel too oily on the skin. It's easy to apply, and once you're done, you can move onto the next product.
SPF – Tea Tree Cica Extra Calming Sun Screen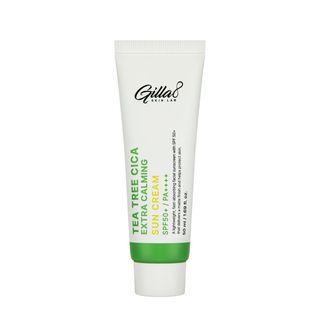 Every time you go outside, it's important to wear SPF. It doesn't matter whether it's raining or snowing outside. It's important to wear an SPF every single time. I use the Tea Tree Cica Extra Calming Sun Screen, and it's one of my favorite SPF's I've ever used.
It works for every skin type and doesn't feel oily when applying. The sunscreen is very lightweight and feels like a moisturizer. There are two colors of this SPF, one is for whitening, and the other one is for sunblock.
If you want to look paler, the whitening sunscreen is great, especially if you've been trying to get pale skin. Many people are really into that these days, and this is the perfect solution for you. It works as a sunscreen while also making your skin paler.
Many people don't think SPF is necessary when there's no sun, but it actually is. There are many case studies that prove SPF works even when there's no sunshine. This SPF from gilla8 is worth trying out, especially if you go outside a lot.
Moisturizer – iUNIK Centella Calming Gel Cream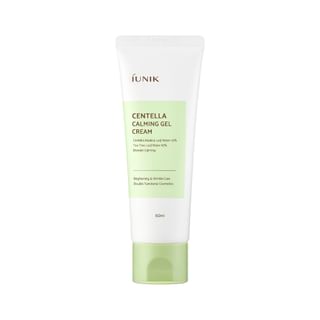 The Centella Calming Gel Cream from iUNIK is great for people with normal to dry skin. It's a gel that works as a moisturizer and feels very lightweight. It doesn't make the skin oily at all, and you only need a tiny amount of it.
What I like about this moisturizer is that it helps to keep the skin hydrated. Many friends have been recommending this to me, and I have no regrets about buying this at all. If you're starting to get into the Korean beauty space, this is a must-have, in my opinion.
People with sensitive skin should pick this one up since it helps to calm the skin down. Normally I buy 2 or 3 of this moisturizer at once because it's cheaper, and I use this every day.
There are many different skincare routines on different sites, but you need to find one that works for you. This skincare routine works for many people I have known for many years, and they keep asking me for tips.
Eye Cream – MIZON All In One Snail Repair Cream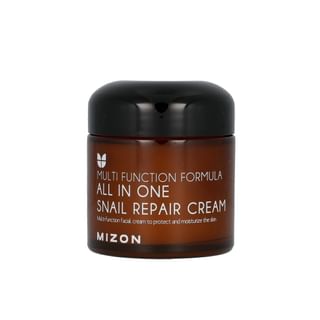 This eye cream isn't a necessity, but it's nice to have if you can afford it. Eye creams are often used by people that have swollen eyes. My personal favorite is the one from MIZON all in one snail repair cream.
I have been using this for about three months now, and the skin under my eyes has never felt this soft. Many people that want to achieve perfect glass skin must use this, in my opinion. It's really that good, and it's great to add to your skincare routines.
Even if you don't have the budget to use this, it's great to try it out later. The cream feels very soft and smooth, and the bottle is decent. It might last that long if you use a lot of it, but most people don't need much of it because it's only for the eyes.
You can also use this as a face cream, but you'll use way more, and it can get quite expensive. That's why I recommend only use this as an eye cream and another one for moisturizer. Just give it a try if you have some extra change lying around.
How Do Kpop Idols Get White Skin?
Many people that want to achieve white skin often watch a lot of Kpop music videos. For the majority of people that want to get white skin, it's just not possible without a whitening treatment. It takes a lot of time before seeing actual results, and it can get quite expensive.
Skin whitening is very well well known in South Korea, and many people use it. It's not cheap, but for some people, it's worth doing that since the beauty standards are different.
Are Korean Sheet Masks Necessary?
No Korean sheet masks aren't a necessity, but they are very handy if you want to achieve perfect skin. Sheet masks are used by many people worldwide and have been known to be the most effective. However, there are many people that don't use any sheet masks and do have perfect skin.
Sheet masks aren't very expensive, so it's worth applying them once a week or every 2 weeks. It's pretty affordable, depending on the sheet mask you buy. Generally speaking, it's good to use Korean sheet masks once a week.
Why Do Koreans Have Clear Skin?
Koreans have clear skin because that's the beauty standard. In every country you go, clear skin is always the standard. It looks healthy and clean, which makes you feel better. However, genetics play a huge role in having clear skin.
Most people that have clear skin achieve this by taking a good skincare routine that fits their skin type. Keep in mind that not every skincare routine works for everyone. Everyone has a different skin type; therefore, they also need a different skincare routine.
Conclusion
Now that you've come to the end of the article, I hope you've found the information you were looking for. As you may know now, getting Korean glass skin isn't as easy as it looks. For most of the idols, it takes many months of consistent skincare.
However, once you have cleared up your skin, you can just maintain it by using the right products. The skincare routine I made above is one of my favorite ones. It's easy to use, and for most people, it's affordable.